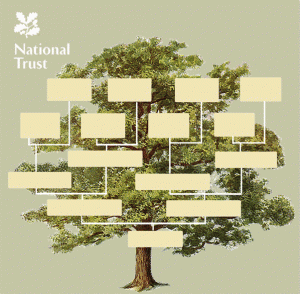 The ability to adapt and diversify is essential for any organisation to grow. If proof were needed, the National Trust provides a wonderful case study. However, its achievements have also highlighted a challenge of equal importance; ensuring that your brand evolves to reflects changes.
By any measure, this unique British conservation body is an unequivocal success story. It's enjoyed steady growth in membership since the 1970s through a combination of product innovation and customer marketing.  As the organisation has grown, it has undergone substantial diversification in its structure, activities and range of stakeholders.
While common ideas and goals unite its employees and supporters, the 21st Century Trust is an increasingly broad church of nearly 4 million members. It has been consistently entrepreneurial and progressive in so many ways.
And yet the brand appears to be lagging behind; remaining as steadfast and monolithic as an oak. A single, universal mark and a generic proposition serve a wide range of functions and audiences. What was once a strength may well become a weakness, stalling growth in the  future.
My argument is simple. There are many specialized divisions in the Trust, each engaging with very different groups but they're not properly differentiated. The visual style and messaging are consistent to the point of monotony. From family holidays to open days for academics. From the retired bank clerk with a passion for wild flowers to the gap year student who loves outdoor adventures.  One size fits all.
Yet, on an operational level, the organisation is apparently already mindful that it's complex and multi-faceted. The existence of two versions of the members' Magazine – each with tailored content and offers – is an acknowledgement that the brand has different kinds of relationships with different types supporters.    .
One variant is for family members and the other for members without small people in tow. This editorial split provides a hint of a wider opportunity. But proper segmentation is not just expedient, it's essential for the ongoing success of National Trust.
Granted,  steps have already been taken by NT to evolve the parent brand. Design and strategy experts Wolff Ollins were brought in back in 2012. Subsequently, some refreshing advertising work was commissioned featuring playful adaptations of the oak leaf and acorn motif. But having a single 'multipurpose Trust' brand, however witty or well-crafted, is unlikely to provide the necessary flexibility.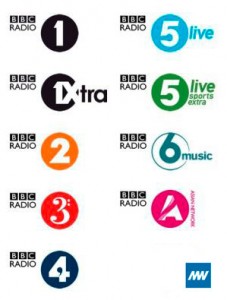 A clear and cogent hierarchy of offers is the alpha and omega of marketing and should be reflected overtly in the brand. It's a method that yields value for complex, diversified organisations across all sectors from automotive to financial services.
The BBC; which arguably shares many cultural and historical characteristics with the National Trust, provides a useful comparison. Notwithstanding the many flaws in this media institution, the Beeb has a spectrum of channel, programme and service brands co-existing under a single common parent brand. BBC America, BBC Worldwide, BBC Sport and BBC Four are all distinct, well defined and clearly expressed.
Each part of the BBC has it's own area of competency and constituency of loyal supporters and these differences are reflected in the branding. Even within the BBC Radio division, the brand family is as ordered and well turned out as the Von Trapps.
In contrast to the BBC's range and harmony, the National Trust looks rather bland and homogeneous. I'm not advocating taking an axe to the oak, but someone should grasp the nettle.
The Trust's brand architecture certainly doesn't reflect its vibrant and varied family tree.