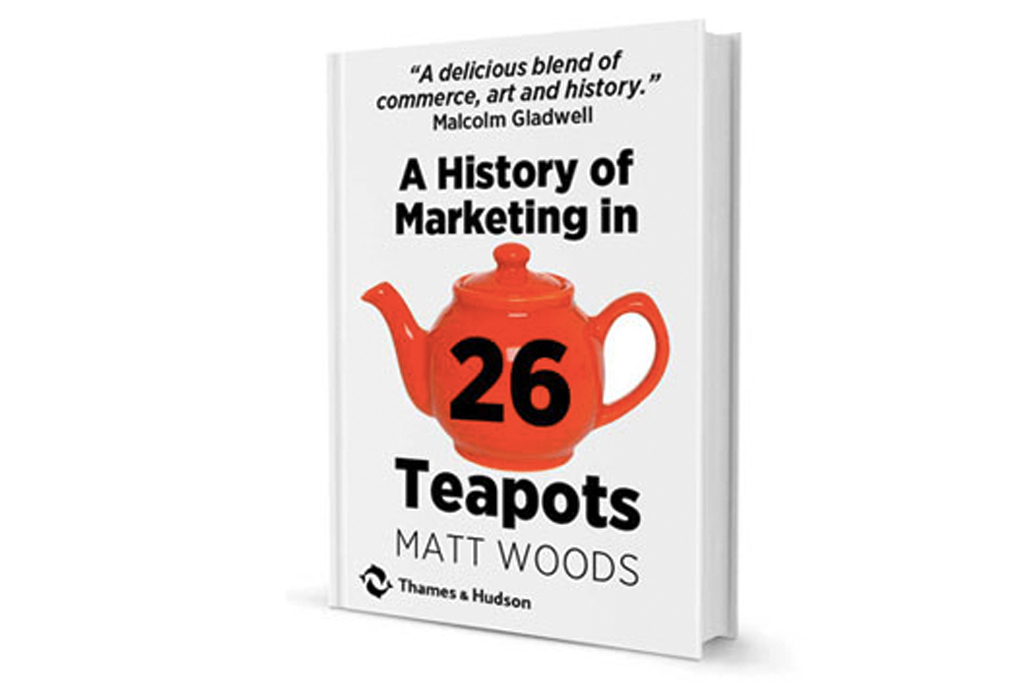 ---
From earliest trademarks and slogans through to the concept of 'luxury' goods; the history of marketing blends inextricably with the history of the tea trade.
As a result, centuries of teapots provide a detailed chronicle of how subsistence farming evolved into commodity trading and consequently created a world of multinational corporations and iconic brands.
In A History of Marketing in 26 Teapots, the marketing guru Matt Woods traces the origins of modern marketing through development of the tea industry.
A rich social and commercial timeline is punctuated with 26 distinctive teapot designs, including the earliest clay Yixing pot, sophisticated 18th Century Banff silverware and modernist design classics from the 1930s.  Woods highlights a catalogue of associations and similarities: From the first use of a maker's mark to differentiate Chinese pottery in 1500 BC, through to the dawn of product placement when Josiah Wedgewood ingeniously gifted Catherine The Great one of his Jasperware tea sets.
In a series of meticulously researched essays, the book shows how the consumption and trade of tea has both influenced and been influenced by wider marketing techniques. Innovations in packaging, post-war social mobility and supermarket price wars are all examined to demonstrate how brands and tea(pots) have reflected fundamental shifts in the way we live and work.
"Brands are at once trivial markers to aid buying decisions, intangible assets and also vital personal cues that help to shape society and define status within it. Similarly, tea is more than a simple beverage; it is variously a currency, remedy and the focal point for ritual and interaction."
Beautifully illustrated with photographs of teapots and advertising through the ages, the book expertly explores parallels between these two cultural phenomena across art, design, manufacturing and commerce.
'A History of Marketing in 26 Teapots'
Author: Matt Woods
£12.99 Thames & Hudson
You can pre-order your copy via my contact page.